Tonkatsu, a fried pork cutlet, is a very popular dish in Japan. Imagine my surprise when I opened up
The Asian Vegan Kitchen
by Hema Parekh and saw its fatty fried vegan twin staring back at me! You use freeze dried tofu (called "koyadofu") which gives it a nice texture when rehydrated. It even passed omni-monkey's taste test. It's a little work, but SO worth it!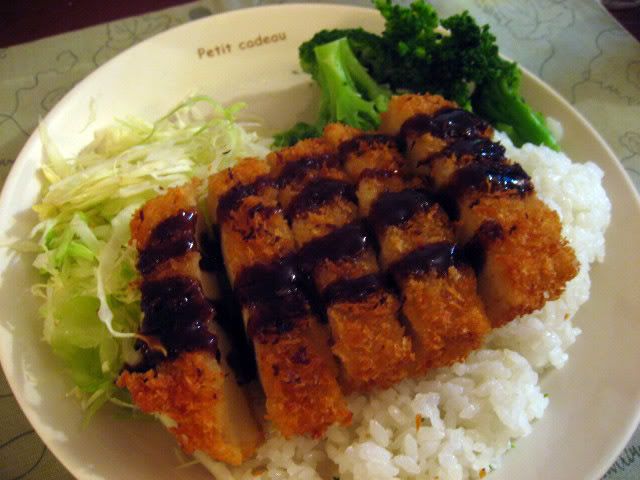 This is the exact recipe from
The Asian Vegan Kitchen
and you NEED to go buy this AWESOME book RIGHT NOW!!
"8 cakes koyadofu, about 6 ounces (170g) in total
All-purpose flour for dusting
1 C (125g) all-purpose flour
1/2 C (120 ml) water
1 C (100g) breadcrumbs
(panko)
Vegetable oil for deep frying
Shredded white cabbage, for garnish
Lemon wedges, for garnish
Tonkatsu sauce
SIMMERING SAUCE:
2 C (480 ml) dashi stock
2 Tablespoons soy sauce
1 Tablespoon mirin
1/2 inch (1 cm) cube fresh giner, peeled and grated
1/2 teaspoon grated garlic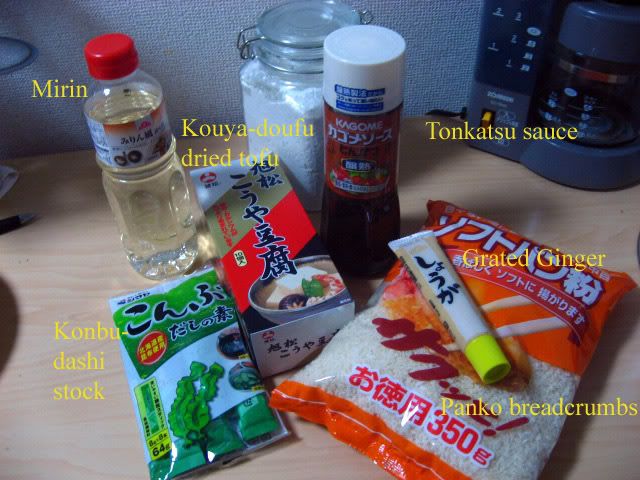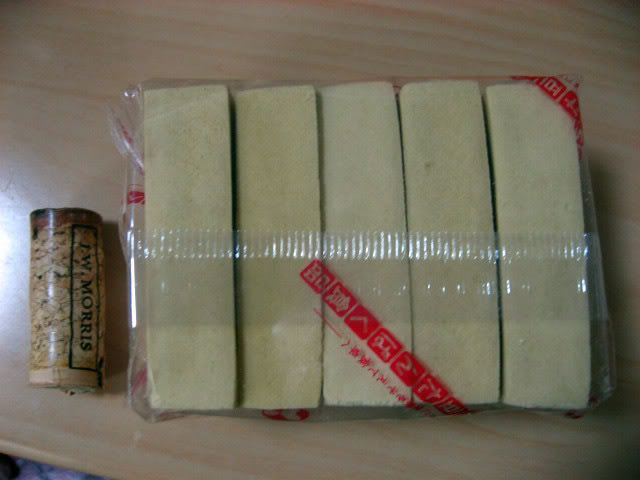 I used 5 large blocks that was about 6oz/170g
1. Soak the koyadofu cakes in hot water for 10 minutes, then drain.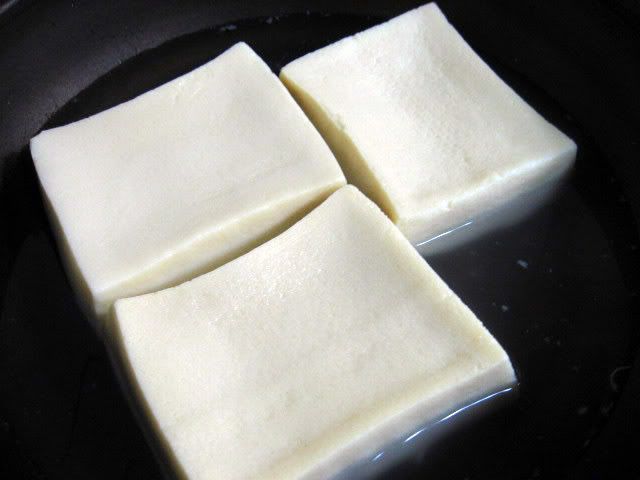 2. In a saucepan
use a large pan!!
, combine the simmering sauce ingredients and bring to a boil. Put in the drained koyadofu and simmer for 8-10 minutes over medium heat, until all the liquid is absorbed.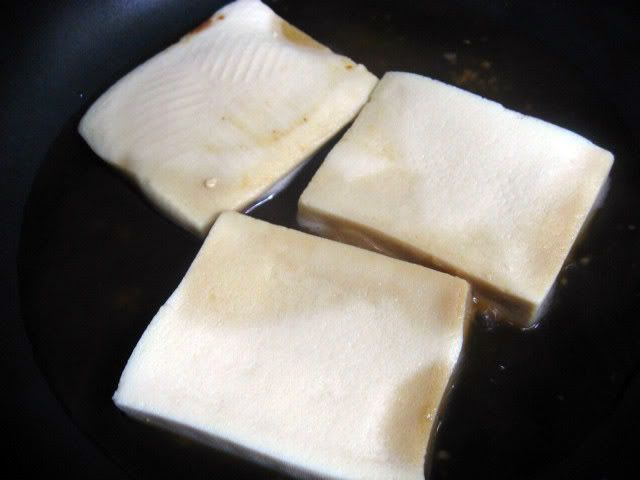 3. Dab the koyadofu in the dusting flour. Mix 1 cup flour and 1/2 cup of water to make a thick paste. Dip the floured koyadofu in the flour-and-water paste, then roll each cake int he bread crumbs. Set aside.
4. Heat the oil for deep-frying to 350F (180C). Slide the breaded tofu pieces into the oil in batches and deep-fry until crisp and golden brown. Drain on kitchen paper and serve hot with shredded cabbage, lemon wedges, and tonkatsu sauce."